Tuesday, September 23, 2008
Learning to self feed can be a little messy. Ok - so not just a little messy....VERY MESSY. It seems like it has been my destiny to clean the kitchen floor like 10 times a day. With an almost 3 year old who doesn't always "aim" right, and an 8 month exploring self feeding, there's always all sorts of treasures on my floor. I know many moms know this all too well. How about another product to add to that?

Pros: These Lil' Dippers are designed for babies learning to self feed. They are a small chunky utensil that has a soft grip wide handle on one side. On the other side is a hard plastic that resembles a fork without space in between the prongs. It is a nice for teething if anything else. The concept is that the baby will dip the hard plastic part into food and then bring it up to his/her mouth and chew on it - thus helping the self feeding process along. Good concept. It is also great as it helps your baby not to gag themselves as the plastic part is not very long, like they would with a spoon.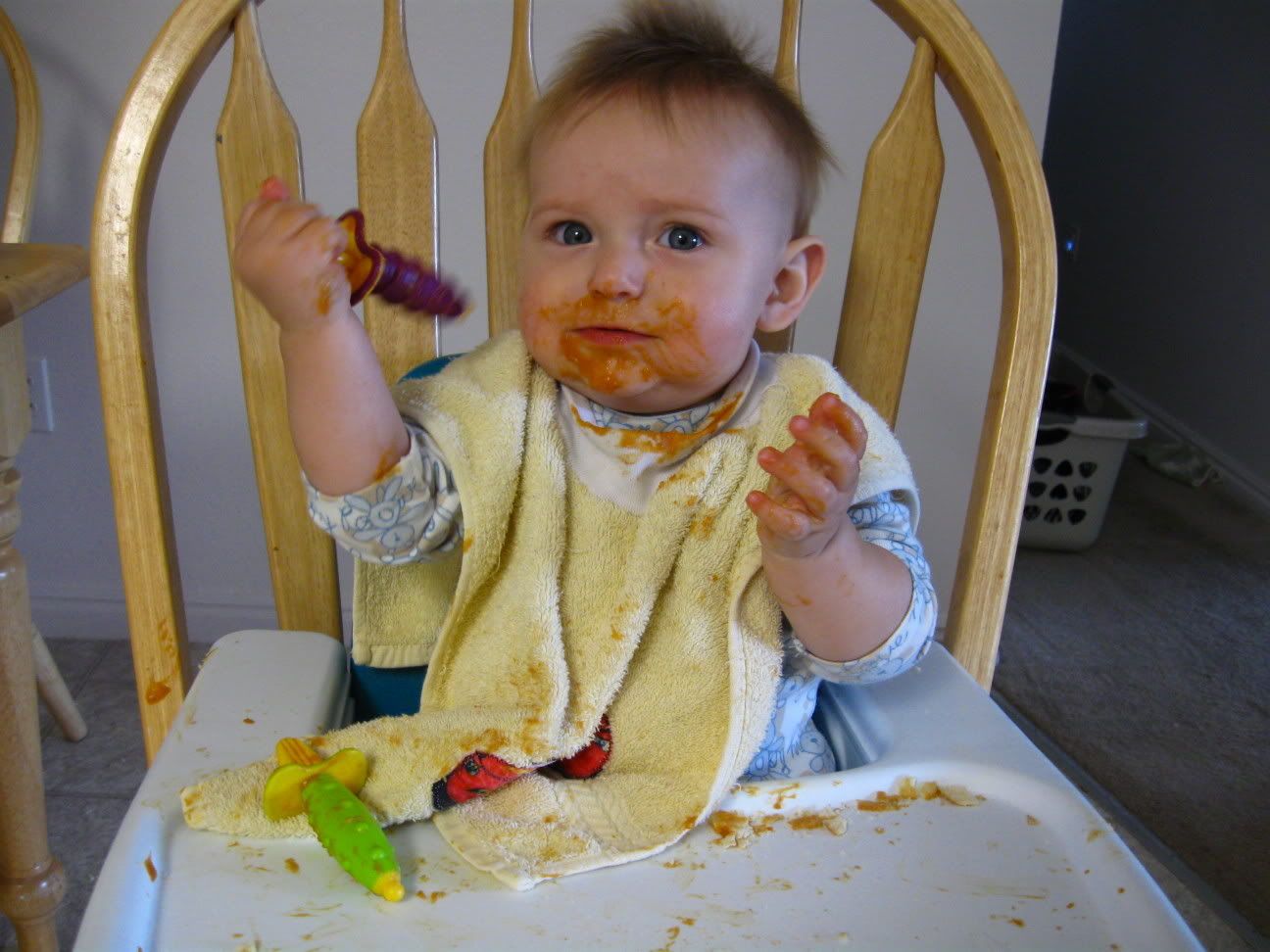 Cons: Maybe this is better for older kids, but I assume my child is at the self feeding stage at 8 months as he has mastered his pincher grip. I put a small bowl of sweet potatoes in front of Rowan, a lil' dipper in each hand and observed. He immediately dropped his little utensils and stuck his hands in bowl. Then he held up his fingers and started squishing it through, smiling at the sound it made, and probably at how it felt too. I tried again with him, this time guiding his hand and the lil' dipper down to the puree and then back into his mouth. He seemed to like it, but liked chewing on the lil' dipper more. I had to guide him each time as to what he was supposed to do. The little grooves really don't hold a whole lot either.

So an overall good idea, but not really necessary. I'd rather give Rowan a soft spoon to hold while I am feeding him, and let him chew on that.

Price: $3-4 for a 2 pack

Where to Buy: Diapers.com, Target

Rating: Ok