Thursday, September 4, 2008

The hospital that I used to work for and delivered my youngest at had these great pacifiers, the gumdrop.  The gumdrop is similar to the soothie but isn't round and as bulky like the soothie.  It has the same nipple design that a lot of babies prefer but is curved at the top to fit your babies' face.  We tried a few other pacifiers with Rowan (my son) and he still preferred the gumdrop.  I also believe it is breastfeeding friendly as we introduced this pacifier the day he was born and never had any nipple confusion. They also hold up extremely well.  There are a few we've had since birth and although they have dulled and worn they still work great.  I love that it is all one piece and you don't have to worry about individual parts falling off.


It is also an extremely lightweight pacifier and comes in orange, pink and blue for full term babies as well as green for premature babies.  They run around $1.75 per pacifier + shipping but I believe this is a relatively competitive price as you will pay around $4 for a 2 pack of mam or gerber pacifiers in the store.
I have yet to see these pacifiers in retail stores.  I have purchased them from
Baby Esscentials
and also
Hawaii Medical
.  They both have great customer service and fast shipping.  Hopefully these will become popular like the soothie and be in retail stores sooner rather than later.
Here is more information about the gumdrops via Hawaii Medical.
* GumDrop has a slightly bigger rim so babies can enjoy it as they grow.
* Completely encapsulated with silicone - soft against baby's face.
* Same great nipple design babies love.
* Single-body construction won't come apart.
* Modeled after the most commonly used baby bottle nipple and pacifier shapes.
* Meets Consumer Product Safety Commission standards for pacifiers.
Here is also a soothie vs. gumdrop
comparison chart
.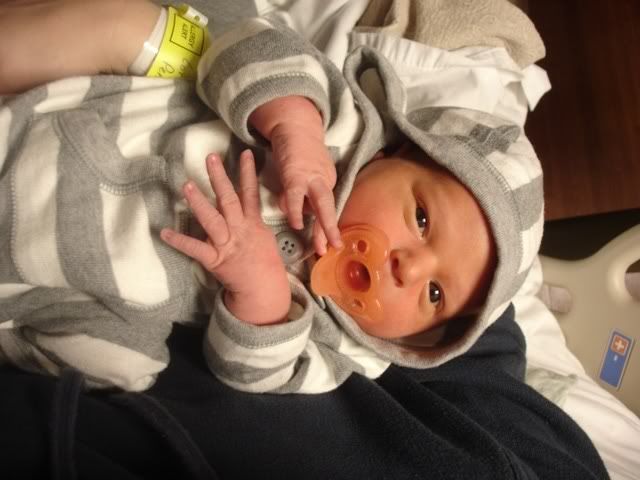 I am now a HUGE fan of this product and will never use any other pacifier with subsequent children. I'd love to know your thoughts on this pacifier or if you have any questions. Feel free to leave a comment!